Why you should choose us?
"Your home away from home"
We are committed to creating a unique space for you to feel like home – a space where you can work, study, rest, collect memories and experiences, enjoy life, and simply feel at ease.
We believe that your home – one that you build together with the people around you – is where you simply feel like home. Our goal is to arrange for your stay so as to guarantee comfort, intimacy and home-like atmosphere, as well as warm neighbourly relations. We are shaping this place with you, and we are there for you.
Through our activities, we create a comfortable, friendly and supportive daily space for our tenants' everyday living, and we foster the development of the local community.
Suites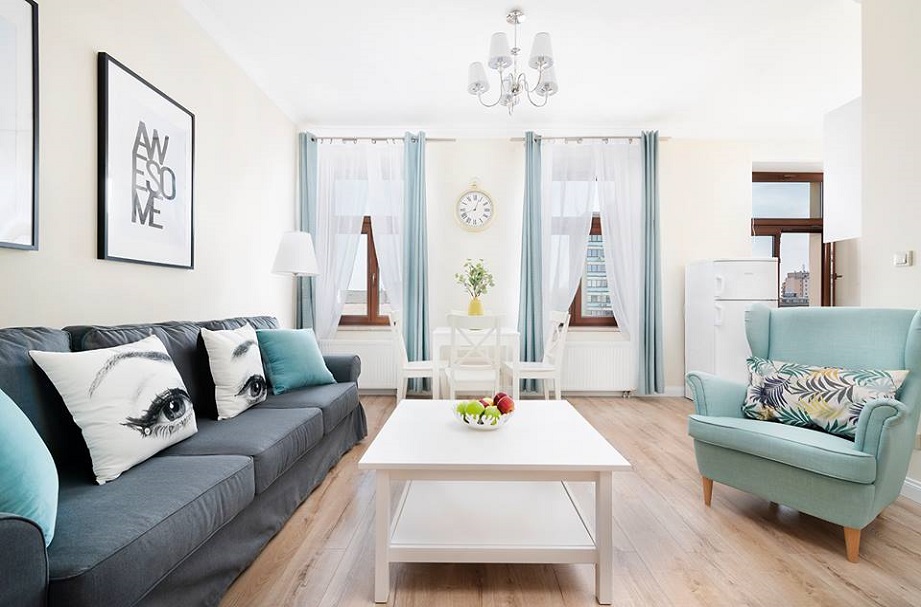 Royal Route Residences provide an excellent choice for those who appreciate beautiful, spacious, carefully-arranged interiors, designed with attention to detail and historical fabric. The suites feature comfortable spaces that guarantee both privacy and intimacy. All the suites are fully-fitted and adapted for families with children, couples, groups of friends or people on business trips, whether it's a long or short stay. Location is one of our unquestionable assets. The suites are situated in two renovated historical tenement houses at the heart of the city, which lets you conveniently plan your time. You can spend quality time with your friends at one of the many coffee shops and restaurants, or take some rest by the impressive fountain at the recently-renovated Litewski Square. Both tenement houses are also within an easy reach of the Old Town, leading universities, offices, tourist highlights and cultural facilities. Staying at our suite will leave you with loads of unforgettable memories of your time in Lublin.
People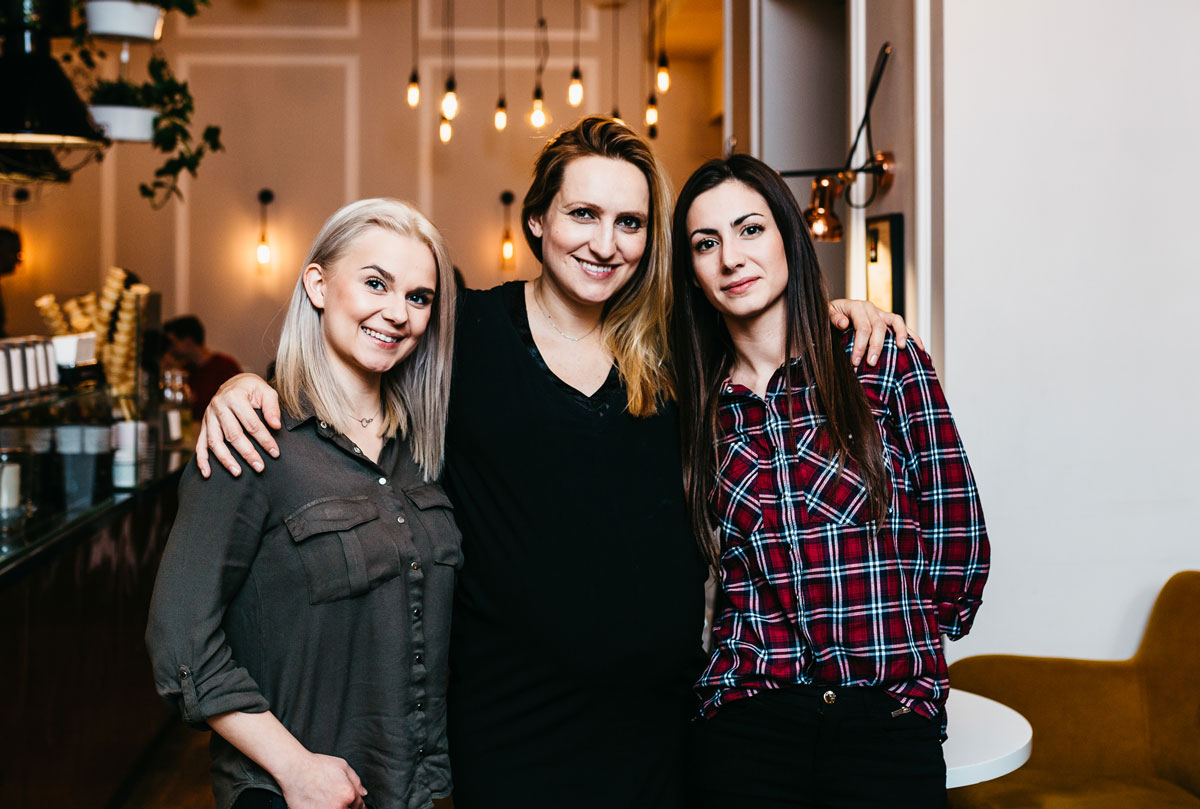 We are a team of passionate and committed people who cherish classic, fabulous and spacious interiors, and wish to promote the historical architecture of Lublin. Our ultimate mission and priority is to warrant our guests' satisfaction, with comfort, relaxation, delight and opportunities to enjoy life. Owing to good and friendly relations that we have established with our tenants, we can continually improve our services to meet any expectations. We are happy to address any specific needs which help us set the directions for future development and diversify our services. Our goal is to make Royal Route Residences become "your home away from home." We use our best endeavours to make your stay in Lublin as pleasant as possible, and to transform your time in the city into an unforgettable experience. We are happy to introduce our team and share our experience to let you move in with full trust and knowledge about who is responsible for the efficient operation of Royal Route Residences.
| | |
| --- | --- |
| | |
| Suites | People |
| Royal Route Residences provide an excellent choice for those who appreciate beautiful, spacious, carefully-arranged interiors, designed with attention to detail and historical fabric. The suites feature comfortable spaces that guarantee both privacy and intimacy. All the suites are fully-fitted and adapted for families with children, couples, groups of friends or people on business trips, whether it's a long or short stay. Location is one of our unquestionable assets. The suites are situated in two renovated historical tenement houses at the heart of the city, which lets you conveniently plan your time. You can spend quality time with your friends at one of the many coffee shops and restaurants, or take some rest by the impressive fountain at the recently-renovated Litewski Square. Both tenement houses are also within an easy reach of the Old Town, leading universities, offices, tourist highlights and cultural facilities. Staying at our suite will leave you with loads of unforgettable memories of your time in Lublin. | We are a team of passionate and committed people who cherish classic, fabulous and spacious interiors, and wish to promote the historical architecture of Lublin. Our ultimate mission and priority is to warrant our guests' satisfaction, with comfort, relaxation, delight and opportunities to enjoy life. Owing to good and friendly relations that we have established with our tenants, we can continually improve our services to meet any expectations. We are happy to address any specific needs which help us set the directions for future development and diversify our services. Our goal is to make Royal Route Residences become "your home away from home." We use our best endeavours to make your stay in Lublin as pleasant as possible, and to transform your time in the city into an unforgettable experience. We are happy to introduce our team and share our experience to let you move in with full trust and knowledge about who is responsible for the efficient operation of Royal Route Residences. |